wow.... how nice is that....
fear of tigers
is giving away the debut album "cossus snufsigalonica" for free on his myspace site:
http://www.myspace.com/fearoftigers
(just look on the right "download the fear of tigers album").
i was listening to the album earlier... and since i liked "sirkka" a lot, i was pretty nosey what a full-length album might sound like. well, first off... it sounds good! but.... yes there is a but, it's a bit "over-produced". there's too many strings and sometimes i have that slight feeling it's all drifting into uber-kinky trance-house. nevertheless, it's a good album and there are some absolute highs on the album. "calling your name", "sirkka" and "please don't leave" are three of them. ....but decide for yourself.
i skip the similar artists thingy....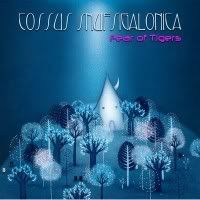 01. i can make the pain disappear
02. please don't leave
03. what did i do?
04. the adventures of pippi longstrump
05. friday night at geek club
06. cossus snufsigalonica
07. study hard drugs school
08. the rich cry too
09. sirkka
10. calling your name
plus... i found this amazing video on youtube "the sound of arrows - into the clouds (fear of tigers remix) (those movie scenes are from "explorers"...an 80s sci-fi movie, starring the very young ethan hawke... and i loved it when i was a kid)