i don't know how to start writing about a band, that i just know for about two weeks, but that i am in love with from the very first sound that i've heard... i don't really want to compare them to any other bands, even though it makes it a bit easier to write about new bands. let's say, if there wasn't animal collective, grizzly bear, bear in heaven and fleet foxes.... we wouldn't need them no more, since we had le loup. now honestly.... i am a huge fan of all mentioned bands, but le loup's album "family" is like a 11-track melting pot of what represents today's modern alternative music. they combine guitar folk and rock with electronics and pastoral singing. as i mentioned above, i didn't know about this band until 2 weeks ago.... and even more surprised i was when i read that this album is their second album. too bad i couldn't get my hands on their first album "the throne of the third heaven of nations"
, so i feel a bit of a noob now. anyways... there's not much more to say about the album, musically, since words can't really express the mood some music can put you into. i really really beg you to fancy a listen and get this album on cd.... or if you want, d/l it on itunes. if you don't wanna pay any money... you can listen to all songs from the album on their last.fm site
le loup on last fm
... for free... or listen to four songs on here and watch the amazing "forgive me" video (they are my favourites... if i had to point five songs out)!!
similar artists

: grizzly bear, animal collective, fleet foxes, yeasayer, the ruby suns, bear in heaven
actual album

: le loup - family (talitres records - 21.09.2009)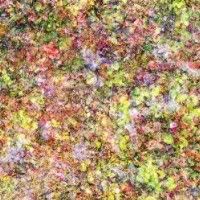 01. saddle mountain
02. beach town
03. grow
04. morning song
05. family
06. forgive me
07. go east
08. golden bell
09. sherpa
10. neahkahnie
11. a celebration