from brooklyn come two new amazing bands.first there is SMALL BLACK. a four piece whose music could be described as acousmatic, tape music or concrete pop. they released one self-titled 5track ep "small black" in september 2009 and a split single with washed out. they remixed one washed out song "you'll see it" and in return washed out remixed small black's amazing "despiacable dogs". two awesome remixes. both bands are pretty similar, but small black are closer to shoegaze and noise than washed out plus the whole production reminds me of bradford cox' atlas sound (especially on "bad lover") or here we go magic. there's electronics, there's noise and there's a "dream away" atmosphere.... perfect! definitely worth a listen... if not much more.
similar artists
: washed out, neon indian, memory tapes, atlas sound, here we go magic
the other band from brooklyn i wanna recommend is SLEIGH BELLS. some people say "this is the hottest shit since ages". honestly, when i read about them and their similarity to acts like m.i.a. and/or santigold, i was a bit "ewww nah not m.i.a. (i still think m.i.a. is the most overrated artist since lady gaga). since i am nosey enough, i had to check them out and what can i say.... they rock. yes, there might be a similarity, but they're different. they have way more power.... the blast you away, especially on "crown on the ground". it's like santigold remixed florence and the machine with a little help of new young pony club and karen o. decide for yourself and check them out.
similar artists

: santigold, m.i.a., yeah yeah yeahs, my gold mask, the xx
small black:
small black ep (cass club - 17.09.2009)
small black / washed out ep (lovepump united - 26.01.2010)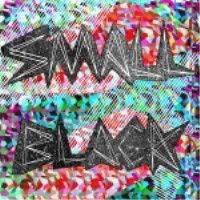 01. despicable dogs
02. weird machines
03. bad lover
04. pleasant experience
05. lady in the wires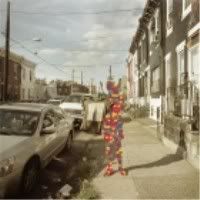 01. washed out - you'll see it (small black remix)
02. small black - despicable dogs (washed out remix)
03. small black - weird machines (live)





sleigh bells:
2HELLWU ep

(
self-released - 2010)
01. ring ring
02. crown on the ground
03. beach girls
04. infinity guitars
05. a/b machines
06. holly
07. 2HELLWU