another great shoegaze album comes from the portland/san francisco/los angeles 4-piece "tears run rings". when i say great i am lying, because this album isn't just great.... it's simply amazing. why? because it's one of the few albums that are consequent and follow a straight path. it's shoegaze... nothing more, nothing less.... it's shoegaze in perfection. it doesn't happen very often, that an album takes me to far distant places, just by it's music and the atmosphere. tears run rings understand how to create a warm but lost atmosphere.... bittersweet perfection. an absolute must have for anyone who has at least a bit for shoegaze or dream pop. wonderful wonderful.... simply wonderful.
tears run rings on myspace:
http://www.myspace.com/tearsrunrings
similar artists
:

slowdive, secret shine, malory, the daysleepers, highspire
tags:

shoegaze, dream pop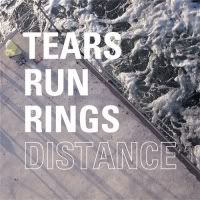 01. happiness 3
02. forgotten
03. inertia
04. reunion
05. distance
06. divided
07. forever
08. compromise
09. innocent
10. happiness 4
11. destroyer
12. io

Forgotten from Tears Run Rings on Vimeo.