a band that i fell in love with while i was in san francisco, is the san francisco based "blackbird blackbird" (also bye bye blackbird). the one man behind this band "mikey sanders." creates very short but fascinating electronic and dreamy popsongs. the sound is pretty similar to other chillwave bands such as "memoryhouse", "washed out", "memory tapes" or "millionyoung". mikey's inspiring pop sensibility is channeled through a dreamy landscape of sound that is as hypnotic as it is catchy, as upbeat as it is ambient. wonderful album.... and another great soundtrack for this summer.
blackbird blackbird on myspace:
http://www.myspace.com/byeblackbird
similar artists
:

washed out, millionyoung, memoryhouse, memory tapes, the radio dept.
tags:

chillwave, electronica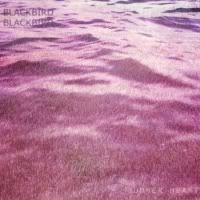 01. blurring lines
02. summer heart
03. pure
04. happy high
05. hawaii
06. sunspray
07. float on
08. ups & downs
09. heartbeat
10. let's move on together
11. so sorry girl
12. aura
13. kings
14. avalanche
15. dreams i create
16. i'm feeling hazy
17. we have to know (feat. neon canyon)
18. hawaii (sunvisor remix)

Blackbird Blackbird - Summer Heart from mikey sanders on Vimeo.