seeland was formed by tim felton (ex broadcast) and billy bainbridge (ex plone) in the winter of 2004/05 amid the fallout from birmingham's 'retro futurist electronic scene'
– a group of musicians and artists inspired by space age pop, the bbc radiophonic workshop, joe meek and eccentric 60's library music. seeland are probably one of the most underrated bands i've haver heard of. their 2009 album "tomorrow today" did not gain the attention that it should have deserved since it was one of the best albums 2009. new year, new try i was about to say, but the problem is, they still don't get too much attention. i am about to change this, since the new album has some similarities to broken bells' smasher "broken bells"..... at least i see it. seeland's compositions have that unique touch of 60s stuff and 80s synthpop. if anyone knows/remembers new musik.... a late 70s / early 80s synthpop band and the beta band you must agree, that seeland's music does really sound like a mix of both.... the harmonies of new musik and the vocals of the beta band. too bad, that at least new musik also didn't get the attention they deserved.... history repeated.... not (i hope).
seeland on myspace: http://www.myspace.com/seelanduk

similar artists
:

broken bells, new musik, the beta band, hurts, mirrors
tags:

electronic, indie
forthcoming album:
seeland - how to live
(september 10, 2010)
(loaf recordings)
mp3 downloads and/or cd available on amazon.com!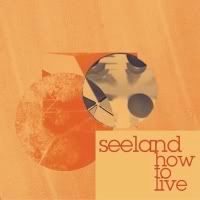 01. black dot, white spider
02. awake in a dream
03. afterthoughts
04. local park
05. cardinal
06. how to live
07. armour
08. circles
09. recall
10. been so long

Seeland - Captured from Lo+LOAF TV on Vimeo.