finally, chris stacey and jack glass aka bag raiders are up with their long awaited, self titled debut album. after several single releases ("fun punch", "shooting stars" and "way back home") their first full length album is out on modular records, since oct. 1. the album itself is no big surprise. it's exactly what i expected. clever produced electronic dance music. at some parts it drifts into a daft punk'esque direction. the mix of vocal-tracks and instrumental housy tunes is pretty neat. the thing is.... we have had this a dozend times. it's nothing very new. it's entertaining yes (especially "sunlight") but to me it's a bit of a gapfilling release until the new cut copy album. not too excited about this. sorry.
9/10 for "sunlight" and "way back home".... rest of the album 6/10
(fk)
bag raiders on myspace: http://www.myspace.com/bagraiders

similar artists
:

miami horror, cut copy, the presets, grafton primary, autokratz
tags:

house, electronic
actual album:
bag raiders - bag raiders
(october 1, 2010)
(modular records)

available on iTunes!!!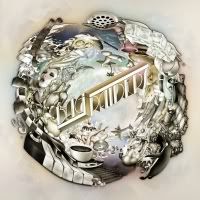 01. castles in the air
02. sunlight
03. shooting stars
04. so demanding
05. gone away
06. prelude
07. not over
08. snake charmer
09. always
10. golden wings
11. way back home