there are more than one "mermaids" around actually, but i am talking about a new five-piece from atlanta/ga. i stumbled upon them when i was looking for bands that fit in the "surf"-tagged label. they are about to release their debut "tropsicle" through "pretty ambitious records" on october 19. their sound could be described as a mish-mash of several influences. most concisely is their love for surf-pop, 60s beat, indie and today's modern indie music. especially at choral parts they remind me of the vines which is nothing negative, not at all. some guitar riffs, especially in the beginning of "everybody's acting like an anmial" remind me of the smiths. the album itself is a wonderful trip through today's modern indie with loads of allusions on classic rock/pop sounds. of course we all had this before, but mermaids understand to entertain .....and honestly, isn't that the most important thing about music? i really hope this band gets a lot more attention, once their album is out (and hopefully someone's gotta change their last.fm pic soon). great debut!!!!
mermaids on myspace: http://www.myspace.com/mermaidsatl

similar artists
:

surfer blood, the drums, male bonding, wavves, the vines
tags:

surf, indie
forthcoming album:
mermaids - tropsicle
(october 19, 2010)
(pretty ambitious records)

digital album will be available on amazon!!!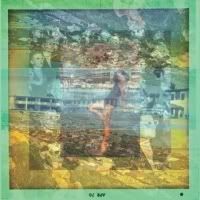 01. holiday
02. we'll see you soon
03. frozen in time
04. make believe
05. vacation
06. everybody's acting like an animal
07. new years tears
08. afternoon
09. so it goes
10. mirrors on the wall
11. whirlpool