chillwave was or is an american thing... i thought, but now comes chad valley.... and he's from britain! his "chad valley ep" is a nice surprise since chillwave has come to a point where it's about to get boring. at least most of the new(er) chillwave releases are even boring or simply unnecessary. not so this one. it's a perfect production and has slight poppy touch. it's not half as obscure as most of the latest chillwave stuff that floods the web. "up and down" has high potential to become one of my favourite songs this fall. well done, sir!

chad valley on myspace: chad valley
similar artists
:

korallreven, waskerly way, fiveng, blue hawaii, keep shelly in athens
tags:

chillwave, electronic
actual ep:
chad valley - chad valley ep

(november 23, 2010) (maman records)

ep is available on iTunes!!!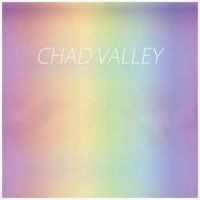 01. portuguese solid summer
02. anything
03. up and down
04. ensoniq funk