new single by mirrors "hide and seek" is out since nov. 15. after their great "ways to an end ep".... it's pretty hard to top it. as expected, this one is weaker. i don't say it's bad, not at all, but it doesn't come close to the amazing "ways to an end" or "broken by silence". funny.... mirrors have that talent to put the better songs as b-sides on their releases. toe the line is the better song. hide and seek is a bit of a hurts copy. sorry! nevertheless... i'm really curious for the album!
mirrors on myspace: http://www.myspace.com/mirrorsmirrorsmirrors

similar artists
:

hurts, parallels, neuropa, tesla boy, night gallery
tags:

electronic, new wave
actual single:
mirrors - hide and seek
(november 15, 2010)
(skint records)
available on iTunes!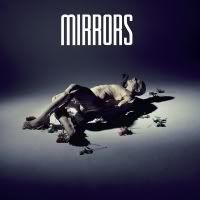 01. hide and seek
02. toe the line