if you ever wondered what would come out if front 242 and salem had sex.... or what would happen if some witch house acts were sent straight to the 80s in a funky time machine... with a high-end laptop and some of the latest music software in their bags..... the answer my friend is here: gatekeeper. this is simply amazing stuff. all 6 tracks on the ep are strong. they are even more ebm oriented, or more witch house oriented. honestly, i've never been a big fan of ebm (exceptions: front 242 and nitzer ebb), but this is like the best thing close to what i'd call (witchy) ebm.
gatekeeper on myspace: http://www.myspace.com/iiigatekeeperiii

similar artists
:

white car, white ring, salem, front 242, nitzer ebb
tags:

ebm, witch house
actual ep:
gatekeeper - giza
(digital: december 10 / vinyl: december 13, 2010)
(vinyl: merok records)

available as "digital single" on iTunes!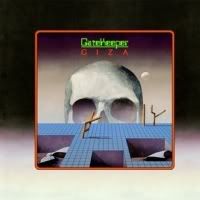 01. chains
02. storm column
03. serpent
04. giza
05. mirage
06. oracle