after the great "boy ep" colin caulfield is back with a new release. to make it short.... i am a fan of him, since the boy ep was absolutely gorgeous, but to be very honest, "strangers" is a lot weaker than any of the 7 tracks from the ep. i still like his voice and the lyrics, but the song sounds a bit like a try to mix up all the bands he has been compared with and putting it all in one song. it's not a bad song, but it doesn't really touch me. it's like a train passing by and a few minutes you don't remember if it was a car, train or something else that just passed by. honestly, i like the remix better than the original. i am still a fan of colin, since he's a damn talented young man and i bet he'll come up with more fascinating releases in the near future!!!
6/10 (for the original) / 7.5/10
(for the remix) (fk)
young man on myspace: http://www.myspace.com/colincaulfield

similar artists
:

sea oleena, josé gonzález, beach house, bear in heaven, le loup
tags:

folk, dream pop
actual single:
young man - strangers
(december 7, 2010)
(frenchkiss records)

available as "digital single" on iTunes!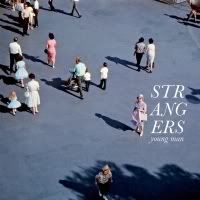 01. strangers
02. strangers (the great red shark remix)
Problem - Young Man (TWHP Concert Footage) from The Wild Honey Pie on Vimeo.